We hold classes for training in lapidary skills and to teach techniques for beading and silversmithing.  Our class information will be published in this site.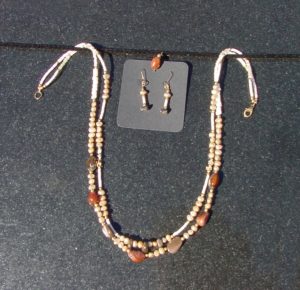 As of February, 2017, our planned classes are:
Dichroic Glass Class (March TBD)
Bronze Clay Class (March TBD)
Torch-Fired Copper Enamel Class (w/Joy McClure, 1 or 2 students max, call The Store to arrange a class;  evenings or weekends only.)
Beading Brigade (Thursdays, 6:00- 8:30 p.m. w/Joy at her office)
Faceting Class (3 students max, by appointment only; starting March, w/Gary Gooch)
Contact us via The Store at (209) 966-4367, or come to our next meeting to sign up.