We're serious about rock hounding.  Our field trips range from nearby sites for poppy jasper and chiastolites to distant locations for shark's teeth or gemstones.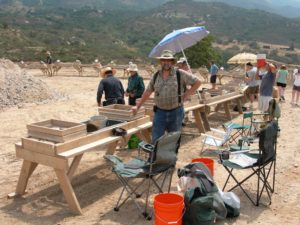 Our January 2017 field trip was to a location near Exeter where we collect an interesting combination of zoisite and thulite. This combination of calcite rich rock will accept a polish.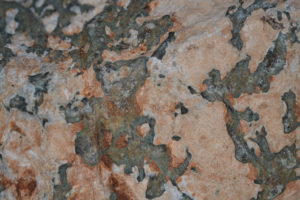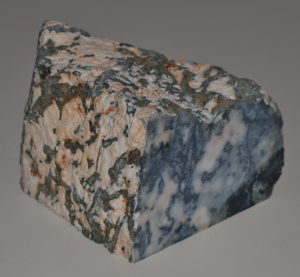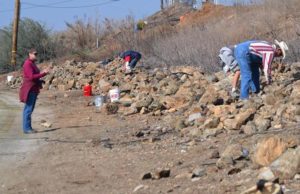 February 2017 Field Trip:  At 9:00 on Feb 25, weather permitting, we will meet at the Snelling rock piles.  This area is washed river rock, remains of gold recovery operations.  A variety of jasper, including some poppy jasper, can be found in the rock piles.
You'll need to bring:  your lunch, your water, and a collecting bag or bucket.  Sturdy shoes and a hiking stick can be handy for climbing the rock piles.
PLEASE RSVP at the Store, (209) 966-4367.